I finished making my second shirt this week. It came out ok. I am ridiculously pleased with it.
It also very nearly drove me quite mad. I have temporarily been banned from further sewing projects for a short period. And rightly so.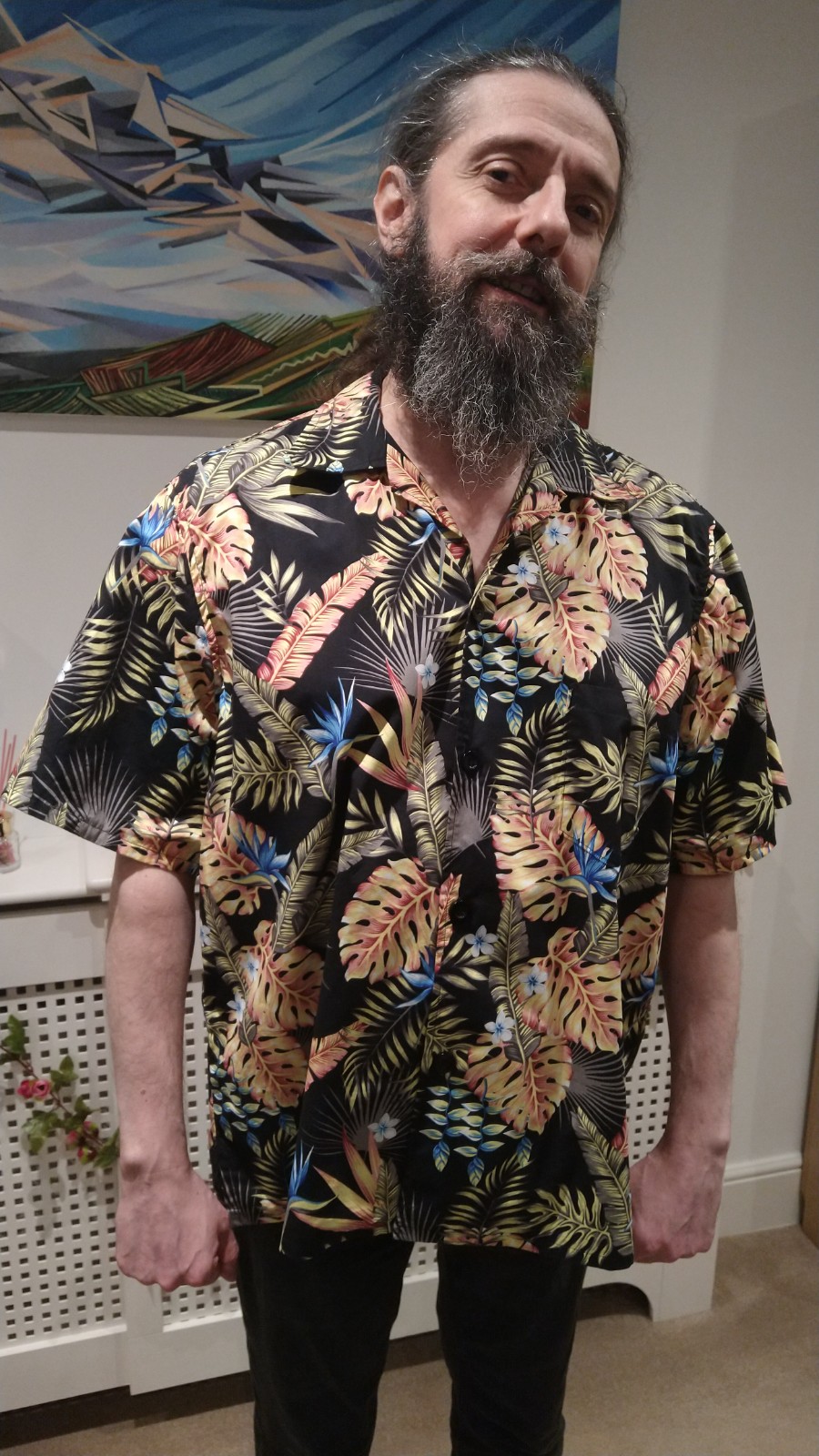 This kind of blog post is useless without photos, so here you go:
That's me, in the new shirt.
Not pictured: two or three weeks of blood, sweat and actual tears that went into it.
This is, by the way, a horribly crass thing to say.
The vast bulk of clothes that most of us are wearing are made by highly skilled, massively underpaid literal wage-slaves in dreadful conditions - see for example this excellent Guardian expose of conditions among garment industry workers in Bangladesh.
I have no right to complain about having had trouble making a single shirt over a period of weeks, purely for the pleasure of it, living my comfortable middle-class London existence.
That is exactly what I am about to do, at some length, and any decent person would be entirely within their rights to stop reading, in disgust, right about now.
My late grandfather, Jack, worked in garment sweat-shops in the East End of London before the Second World War. He hated it. He used to say that if he happened to arrive at work even so much as one minute early, he would wait outside for that minute, just not to give the bastards inside any more of his time than they were paying for.
He was also an extremely good tailor. I have a thimble that belonged to him, complete with a weird internal bobble of metal that looks like an after-market addition. Did Poppa Jack add that himself to make the thing easier to use and less likely to slip? It's precisely the kind of thing he might have done, but it's too late to ask him now.
Once, in my late teens, I had a long black coat that I very much liked, but which was very thin and no good for the winter. When Jack found out about this, he asked if he could have a look at the coat, and then suggested I leave it with him for a while. A week later I got the coat back: it now had a warm lining that attached with a zip, so could be removed if necessary. Beautifully hand-made by Poppa.
I did not remotely appreciate this at the time - I was a complete dick at that age, as I may have mentioned elsewhere before - and sadly the coat and the lining are both long gone.
When the pandemic began, I quickly realised that masks were going to be extremely important and useful things to have, so I tried to make one. My hand-sewing skills are not particularly great, so I found myself placing an order for a sewing machine within hours of 'finishing' my first and only hand-sewn mask.
My mum, who was also a professional tailor and dressmaker in her early career, was very excited by this news. She was and remains a constant source of invaluable advice and experience in the weird nitty-gritty of what owning and running a sewing machine boils down to.
So the sewing machine arrived, and I made a dozen or so masks with it, which really isn't hard, but I also realised that once you possess one of these ridiculous things, you are more or less morally obliged to have a go at least at making something more complicated.
And I like Hawaiian-style shirts. Which are expensive and difficult to find, especially if you have Opinions about which kind of hideous is the good kind and which isn't.
So I sourced a pattern, ordered some fabric and some buttons, and then sat on it all for about six months in abject terror.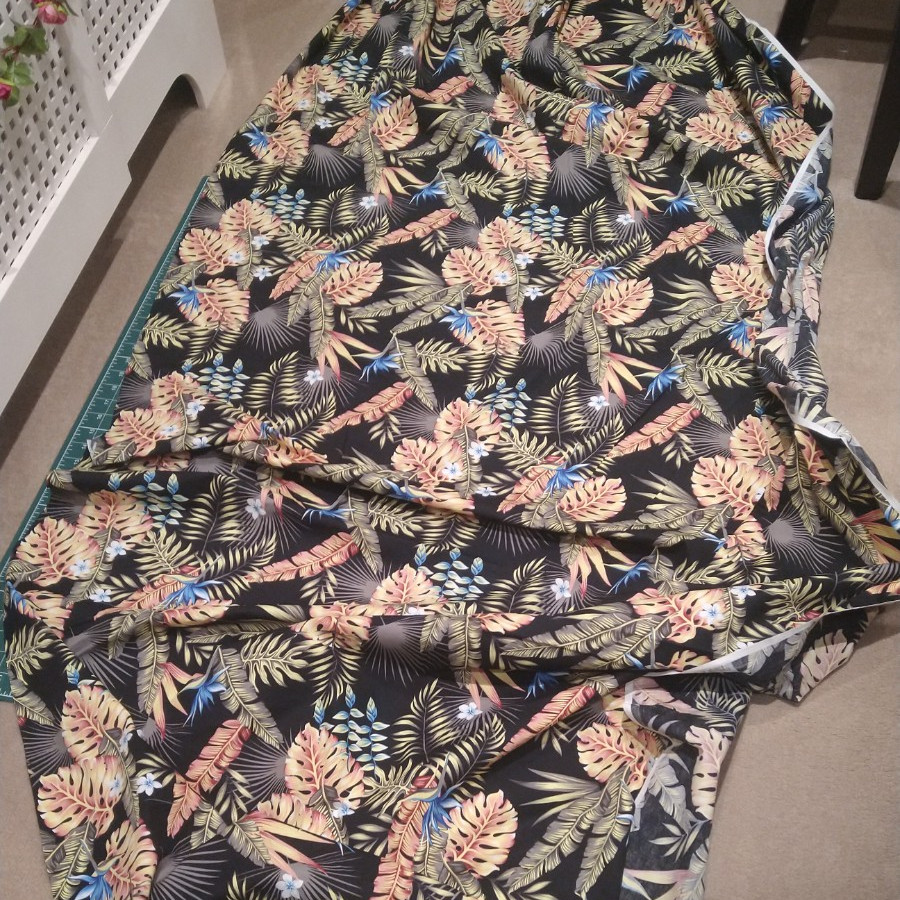 Here's the fabric. Isn't it nice? It is so nice.
It was also really quite expensive, and I only got 3m of it, so I would have one (1) go only at making a shirt out of it.
Also, YOUR MOTHER, YOUR LATE GRANDFATHER, AND WHO KNOWS HOW MANY GENERATIONS GOING BACK OF PREVIOUS EXPERT TAILORS ARE ALL WATCHING YOU DO THIS, SO, YOU KNOW, HAVE A BLAST, BUT TRY NOT TO FUCK IT UP. WE ARE WATCHING.
No pressure.
got sidetracked… to be continued